We are your authorized Central Boiler® dealer for Northwestern Minnesota. We are your ALL in One stop for sales, service, and installation. Feel free to call or e-mail for a FREE Onsite Estimate.

Why wait to save?
We are performing winter installations and free on-site estimates. Call Bob, your local Central Boiler dealer. Various financing options are available.
Are soaring oil prices starting to put a pinch on your wallet?
Are you concerned with the "environmental friendliness" of current heating methods?
Then a Central Boiler® outdoor furnace is for you. Our outdoor furnaces:
Use a renewable fuel source
Save you money on your heating bill by not using expensive fossil fuels
Can carry an unprecedented 25 year warranty
Come in 7 varieties and 9 different colors
Some models are also available in Dual Fuel configurations.
The (corn and wood pellet burner) is also available.
If you feel you would benefit from a Central Boiler® outdoor furnace, please call us and speak with a representative.
ALL in One Outdoor Furnace
48341 St. Hwy 87
Menahga, MN 56464
Phone: 218-346-6705
E-mail: bob@allinoneoutdoorfurnace.com


Click to view the available furnaces.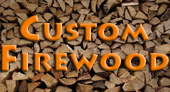 Maple and Ironwood cut to length. Delivery available. Call Bob for details.


All our outdoor furnaces feature an available 25 year warranty! A one year warranty is available on the Pallet Burner model only.